Welcome to Volvo of Ocala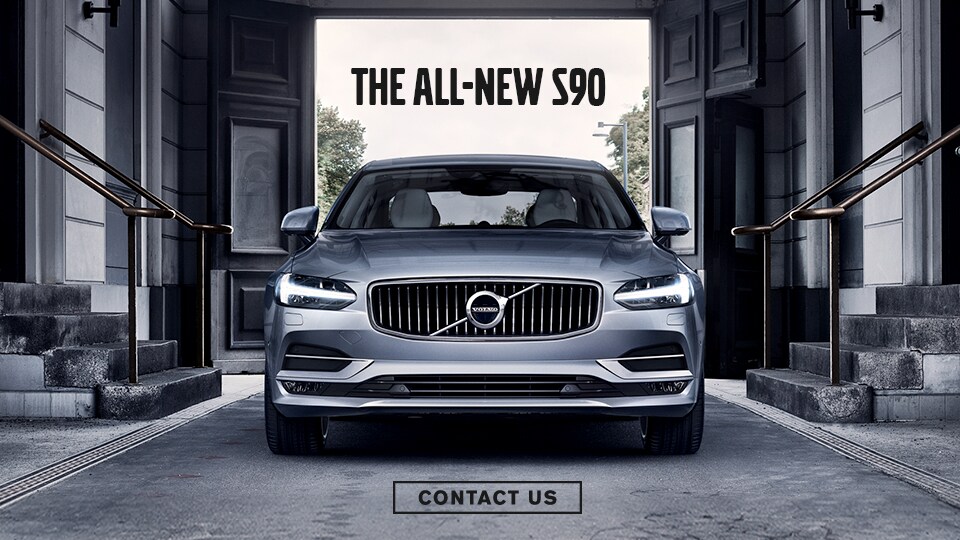 We Welcome Drivers from Gainesville, The Villages, Lady Lake, Inverness FL & Beyond to our New Volvo & Used Car Dealership in Ocala!
When residents of Ocala, FL and the nearby areas seek out their next vehicle, or a reliable parts and service team to help tend to the needs of their current vehicle, there is no better resource than a dealership with the knowledgeable staff and great reputation for customer satisfaction. We're proud to be exactly this kind of dealership here at Volvo of Ocala; whether you need a great new Volvo, used vehicle, or service for your current vehicle, we'll be your one-stop for all things automotive.
Offering a huge selection of Volvo models is one of many points of pride for Volvo of Ocala, as these vehicles combine the very best in automotive safety, luxury, and performance, for a unique ride that is unlike any other. Drivers from Gainesville, The Villages, Lady Lake, and Inverness, FL are sure to find the automotive experience they seek amidst the abundant features of any new 2016 - 2017 Volvo, from the S60 to the XC90, and everything in between.
In addition to our expansive selection of new 2016 - 2017 vehicles, Volvo of Ocala is proud to offer a wide selection of used vehicles near Gainesville, so drivers can find the inexpensive and reliable vehicle they need. Complementing the selection of used vehicles are also our selection of Certified Pre-Owned Volvo models, these gently-used, late model year vehicles provide outstanding value and the many advantages of the Volvo lineup.
Here at Volvo of Ocala, we know that most customers fret over the financial side of the car buying process, and our team of financial experts are ready to help remove any sense of stress or anxiety from the process. They'll crunch the numbers with you and help you get the very best Volvo lease or loan for your lifestyle. We'll help you take the stress out of the equation and cement the extremely satisfying experience you deserve.
Our commitment to the customer doesn't end at the point of sale and the parts and service teams at Volvo of Ocala will be ready to help you keep your Volvo in like-new condition, and will also help you to outfit the vehicle with the parts and accessories that will make for a more enjoyable time, wherever the roads may lead. From regular service milestones to the occasional repair, we do everything in our power to make sure your service and repair needs are addressed in a convenient and cost-effective manner.
Whether you're looking for a new or used vehicle to add to your life, or seek parts or service for your current vehicle, you can find the best resolution to your needs at Volvo of Ocala. Conveniently located at 4150 North Highway 441 Ocala, FL, we're ready and eager to help you find a more enjoyable future on the roads of the Gainesville, FL area and beyond.
Fantastic New and Used Volvo Dealership in Ocala: Just a Short Drive From Gainesville, The Villages, Lady Lake, and Inverness, FL!
Here at Volvo of Ocala we take great pride in offering drivers in Ocala as well as the nearby communities of Gainesville and The Villages a fantastic selection of quality new 2016-2017 and used Volvo vehicles. Volvo's are a perfect vehicle here in Florida because of their extreme comfort, style, and performance that allow them to stand out in a world of conformity. We are excited to offer our customers the newest and most advanced fleet of new Volvo vehicles to date! With a wide array of models to choose from, we have a Volvo model here to fit all of your needs with ease.
We are located just a quick drive from Gainesville and The Villages and are extremely proud to serve the community as a whole. We are invested in our community and driven to provide drivers within it with an extensive selection of quality new Volvo vehicles. If you want to cruise around town in a stylish and advanced sedan, look no further than the Volvo S60. The S60 provides drivers with the comfort and elegance that has come to be expected from Volvo vehicles with top of the line technology designed to make your ride more entertaining and safe than ever before. The S60 also allows for fantastic fuel economy, making driving around Gainesville more efficient than ever with 26 mpg in the city, and 38 mpg on the highway. If you're interested in getting an SUV with premium features and a superior driving performance, look to the Volvo XC90. The XC90 has spacious room for five to seven passengers depending on what model you want. With up to 85.7 cubic feet of cargo space, the XC90 is the perfect vehicle for the family or any beach outing with all your friends.
For drivers who are in need of a quality vehicle that is new to them but without the price tag of a new vehicle, our selection of quality used vehicles from Volvo and other top automakers are perfect for anyone looking to save money on getting a beautiful vehicle. Students at the University of Florida, our used vehicles are perfect for getting around Gainesville in a stylish and efficient manner. With an always changing selection to choose from, and all of our used vehicles inspected by our expert service technicians, there's no telling when the vehicle of your dreams will arrive on our lot.
With our fantastic staff in the finance center we make it easier than ever to afford your next new or used vehicle. Our experts will work with you to find the customizable loan or lease option that fits your budget and lifestyle. So whether you're a student at University of Florida or any of the other colleges in Gainesville, a retired professional who wants the latest and greatest in comfort or innovative technology that makes driving safer and easier than ever, or just a driver who recognizes a great car when they see one, our experts in the finance center make getting the new Volvo vehicle that you want more accessible and affordable than ever.
Here at Volvo of Ocala we are proud to serve drivers in Ocala, Gainesville, The Villages, Lady Lake and Inverness, FL. We strive to offer the most expansive selection of new Volvo vehicles, as well as quality used vehicles from Volvo and other top automakers, to provide our customers with the options to find the vehicle that is perfect for them. We'd like to invite you to join us here and one of our expert staff will walk you through all of the features, capabilities, and options on all of our vehicles. We can take you for a test drive and allow you to experience for yourself what our Volvo vehicles have to offer you. From everyone here at Volvo of Ocala, we want to thank you for considering us and we hope to see you soon!