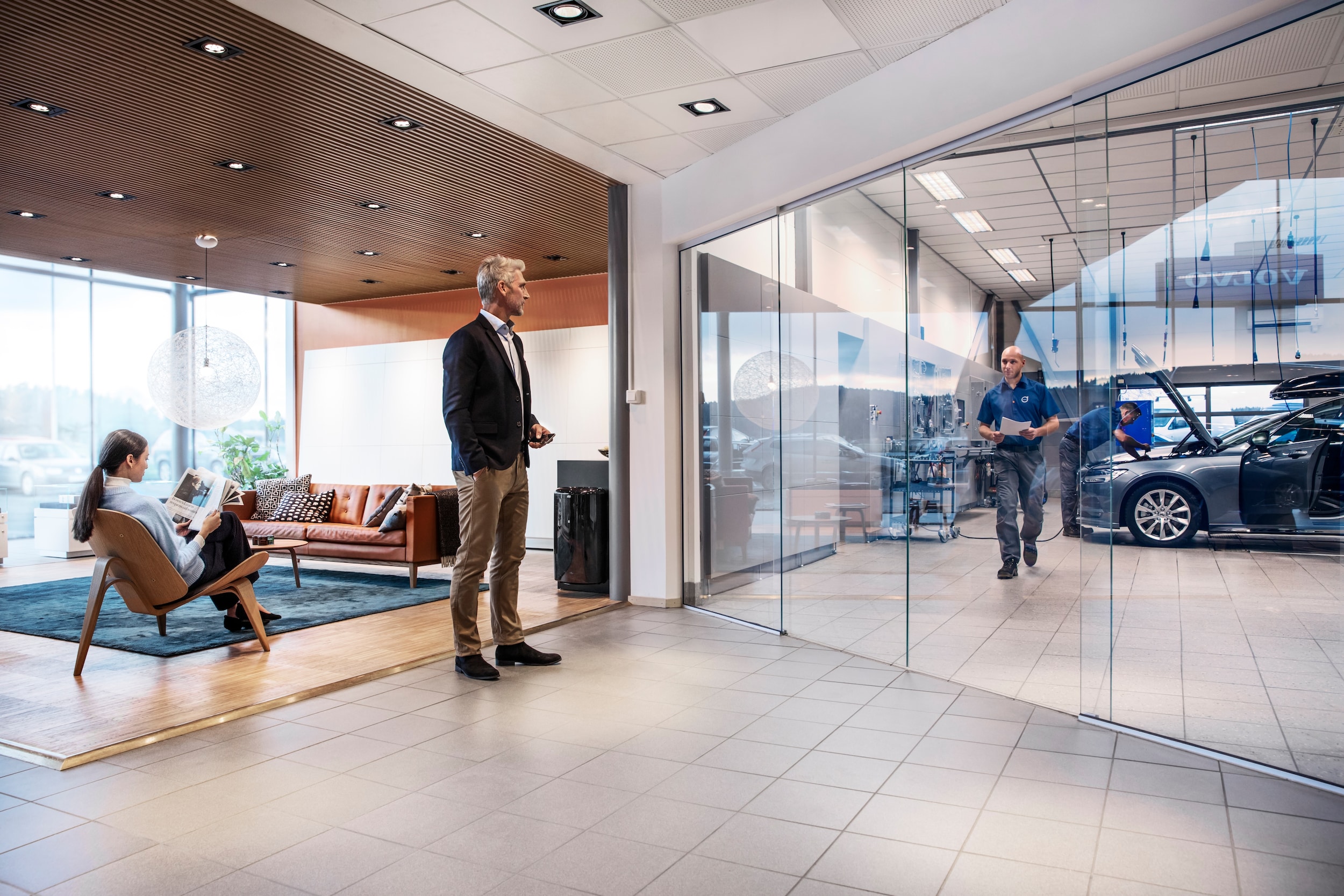 ?
Here at Ocala Volvo, we care about making the lives of our Ocala customers easier. When you work with Volvo, you get treated like family from start to finish. From buying your first car to the duration of ownership to service and much more. With Volvo Valet you'll have access to a more personal experience, exclusive perks, and much more. It's about much more than owning a Volvo; it's about enjoying every mile along the way. To learn more about Volvo Valet, continue reading.
Delivery Services
Volvo Valet makes everything more convenient and personalized. We put your safety first so you can always have peace of mind. When your vehicle needs to be serviced, we know this can be a stressful and time-consuming process, but with Volvo Valet, you can rest assured knowing we will be there when you need us.
No matter if you need an oil change, new tires, or an inspection, with Volvo Valet, we will pick up your Volvo for service no matter if you live in Gainesville or The Villages.
If you need a loaner vehicle for work or to pick up the kids we will happily provide one that is the perfect fit for just what you need, may it be a loaner XC60 or sporty S90, we'll give you what you are looking for.
The Effortless Steps of Volvo Valet
The first step is to schedule your next service appointment at a time that works around your schedule. This can be done either over the phone or through our website. Whichever feels easiest for you!
We will then arrive at the location you have set and pick up your vehicle for service, and if you need a loaner vehicle, this is when it will be delivered.
We'll take your vehicle into our shop and even give you updates on the work we are performing.
If additional maintenance is required, we will reach out to you in a timely manner and give you a time and cost estimate so you can plan accordingly.
You can track everything using the Volvo Valet App. From when your car will be picked up when it's being serviced and when it will be returned to you in Lady Lake, everything will be on the app. We want you to feel confident and never feel like you have a question that can't be answered. The Volvo Valet App gives you everything you need to know from start to finish. Additionally, you will receive live updates, making it easy for you to plan your day.
Schedule Your Service Today
If you are an Inverness, FL Volvo driver and you need your vehicle serviced, download the app today and see how it works. If you have any questions, you can contact us, and we will happily assist you.
Servicing your vehicle shouldn't be a stressful process. We put in the work, so you don't have to. We put your first every time. When you are a part of the Volvo family, you get treated as such.
You can put your trust in our certified technicians that have years of combined experience.
We know just what your vehicle needs to run like new by the time it leaves our service center. We are honest and will always keep you in the loop.
Don't wait to have your vehicle serviced. When you keep up with routine maintenance, you ensure your Volvo runs for longer, and you can get where you need to go with confidence. Driving a Volvo is a joy and owning one is an experience we are proud to offer.