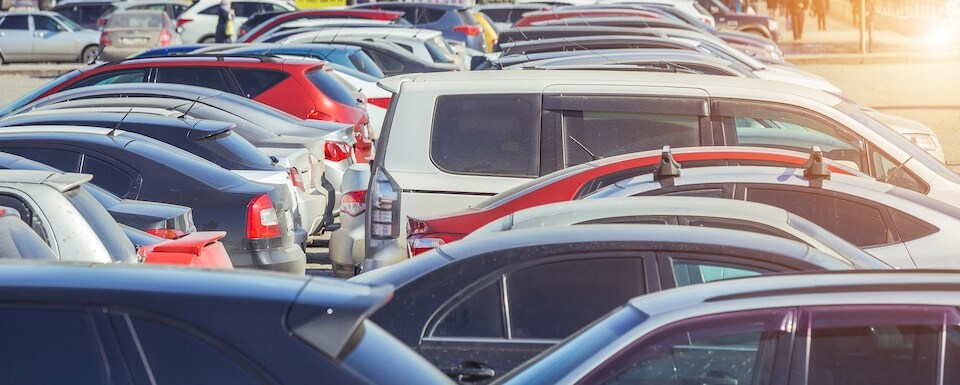 Find a great selection of used cars conveniently close to Gainesville at Volvo of Ocala 
There's never a shortage of things to do and see in Gainesville. You can while away the day sampling the latest local flavors at the Bluefield Estate Winery or the Swamp Head Brewery, immerse yourself in natural surroundings at the Kanapaha Botanical Gardens, or even catch some high octane excitement at the Gainesville Raceway. But while you'll never run out of activities and opportunities for family outings in Hogtown, you might find yourself coming up short when it comes to places to shop for the perfect used car in Gainesville these days. Fortunately, for many Gainesville, FL drivers, there's an attractive alternative to shopping for used cars locally, and that's coming down to Volvo of Ocala.
Here's why you should make the trip down Route 441 to visit our used car dealership near Gainesville 
Ask some of your friends and neighbors, and we can almost guarantee that some of them have been down to see us in recent years. Of course, there's any number of reasons that Gainesville drivers come to visit us year after year, and the scenic drive is just one of them. 
Take the 40 minute ride down the road past Tuscawilla Lake, and you'll be treated to a used car shopping experience unlike anything you're liable to find in Gainesville these days. 
Despite the fact that our dealership is primarily known for new Volvo sales, we extend them same high standard of courteous customer serving to all our Gainesville shoppers, whether they opt for our new or used inventory. In fact, our extensive rapport with Gainesville shoppers has ensured that our pre-owned inventory is almost always brimming with used Volvo cars to choose from, including perennially attractive models like the used Volvo S60, used Volvo XC90, and used Volvo XC60, just to name a few. 
Variety is everything when it comes to our used cars for sale near Gainesville 
Used Volvo cars are just the first of many pre-owned vehicle shopping options we have for Gainesville, FL drivers. In addition, we've taken a wide variety of used cars, trucks, and SUVs as trade -ins over the years, providing a great selection of pre-owned vehicles from popular brands for you to choose from. 
From used vehicles with low mileage to recent model years, our used inventory houses plenty of value-packed options at competitive prices that're suited for any driver's lifestyle. Whether you love a spacious used sedan that's suited to shopping at The Oaks Mall or an adventurous used SUV to carry you to hiking destinations like Silver Springs State Park in our neck of the woods, you're almost guaranteed to land upon something you love when you shop with us. 
Gainesville drivers can count on competitive used car financing options from Volvo of Ocala 
Naturally, saving is the first thing on most Gainesville, FL drivers' minds when it comes to shopping for used cars, and there's no shortage of opportunities to do just that here at Volvo of Ocala. At our dealership, we proudly work with pre-owned vehicle shoppers on a personal basis, helping them to craft the best possible deal for their driving needs and budget. From our compelling used car specials to some of the most outstanding rates on used car loans near Gainesville, finding a pre-owned vehicle you love and financing you can comfortably afford are one in the same here at Volvo of Ocala. 
Interested in learning more about how easy it is to finance a used car at our dealership near Gainesville? Drop by Volvo of Ocala today to browse our stock and take advantage of our used car financing expertise.
Make an Inquiry